Tohu Vavohu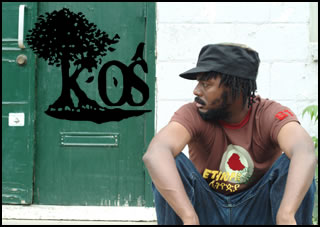 It means chaos. But I'd rather talk about K-os. K-os is one of the more interesting acts to come out of Canada over the past few years. K-os blends fresh hip-hop beats with a distinctive Michael Jackson sound. His versatile voice drives his music in a soulful direction, but he skillfully manages to harness his talent to create foot-stomping, finger-tapping, and intellectually stimulating music. You see, K-os is more a philosopher than a socially conscious rapper. His music is refreshing from that respect. It's an idea that hasn't often be pursued by many rappers. So the question is whether or not K-os a novelty act. The question still remains to be answered, but for now, it's best to just listen to his music.
Go and get yourself of a copy of his third album
Atlantis-Hymns for a Disco
.
Have a listen to
Born to Run
.
Have a listen to
The Ballad of Noah
.